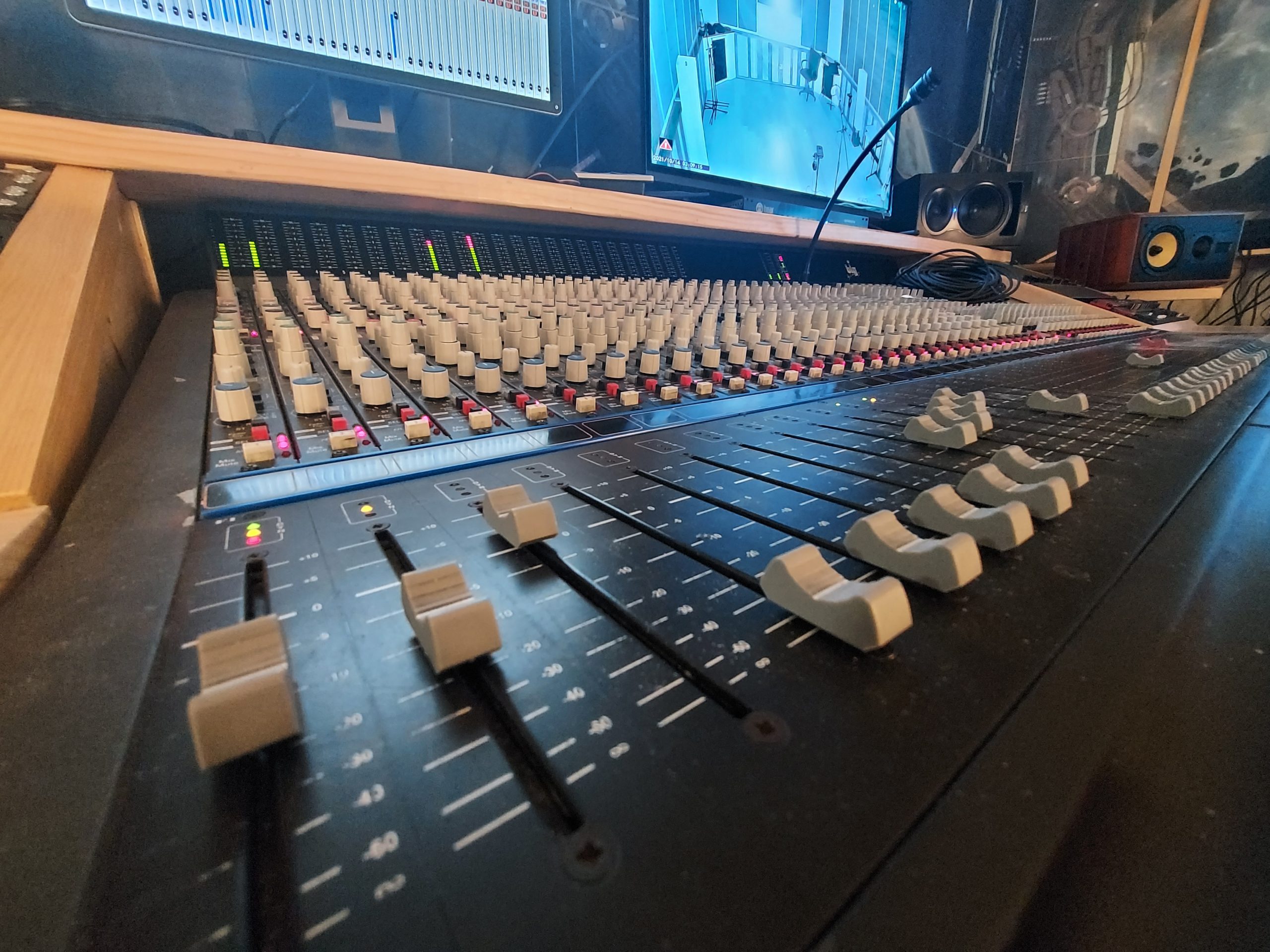 RECORDING TECHNIQUES A:  AUDIO ENGINEERING
This is a comprehensive study of the history of recording, the recording chain, physics of sound, production techniques, studio acoustics, signal processing equipment, various applications of microphones and direct lines and the operation of an analogue mixing console. Digital Recording IO & Signal Flow, Students participate with the production of a recording session.
RECORDING TECHNIQUES B: RECORDING STUDIO PROJECT MANAGEMENT
This course will teach you what you need to know to complete a recording project, from initial set up to final mixdown. Studies include an introduction to Pro Tools, creating your first ProTools session, recording, basic editing and mixing.
RECORDING TECHNIQUES C: ADVANCED PRODUCTION TECHNIQUES
This course provides a more detailed look at Pro Tools and covers all the key concepts and skills needed to operate a Pro Tools LE system. Students will learn about audio interfaces, hardware controllers, loop recording, advanced techniques, audio editing and file management techniques, automation enabling, playing, viewing, and editing automation data, mixing, using sends, returns, plug-ins, master faders, and groups.
SONG COMPOSITION & HARDWARE CONTROLLERS FOR THE HOME AND PRO STUDIO
The basics of MIDI, event editing, and it's role in music creation. Students will learn how to create sequencer and drum patterns without needing any keyboard skills, and be able to use it to enhance audio recordings, complete songs, or just to create demos. The focus will also be on the concepts of analog synthesis, sampling, and loop construction as it applies to creation of much of today's music by using Ableton / Steinburg Programs In addition students will work with control surfaces, and learn how they can be used in the home or pro studio and for control of digital instruments.
RECORDING TECHNIQUES D: - ANALOG RECORDING & MASTERING
In this course students will learn analog recording and mixing, audio for multi-media and current industry loudness standards for the "streaming era."
RECORDING TECHNIQUES E: INDEPENDENT STUDY FOR ADVANCED STUDENTS
This is an independent study program that concentrates on the student's professional goals. The student receives a block of hours for instruction, pre-production, recording, mixing and mastering.
OTHER TRAINING SERVICES
Frederick Recording Studio offers custom tailored training courses for remote recording workflows, audio-post, corporate, commercial, industrial & non-profit organizations. We also offer custom one-on-one training. Call for more information.
BANDS!
Sign up to participate in student organized recording and mixing sessions!
REGISTRATION is simple! Call us and we will send you an enrollment package. 
Class size is limited, so sign up today!
Have you got your own studio and need some guidance or training to take your skills to the next level?
Our recording studio experts are here to help!
Contact Us Today!